Back
Fork Lift Truck Gas Cylinders
LPG Powered fork lift trucks are the ideal choice for both indoor and outdoor tasks.
Gas powered forklifts are much more environmentally friendly than diesel forklifts they also provide the performance and torque necessary where forklifts are required for more demanding work. Just electric lift trucks, gas-powered forklifts are clean and quiet; yet do not require hours of recharging between shifts.

LPG powered fork lift trucks are ideal for;

Working in warehouse racking
Loading goods vehicle
Carrying goods between one site building to another
Delivering a pallet of critical supplies to a production line
Just about any materials handling task!
Using liquefied petroleum (LP) gas, these gas-powered forklifts are also highly suited to working in remote locations. Just take a sufficient supply of spare gas bottles with you to ensure your LP gas forklift can work for as long as necessary. Replacing an empty gas cylinder with a full one is a quick, straightforward procedure, and therefore allows these forklifts to work for any length of shifts.

Reduce the fuel costs of your fork lift truck fleet, call us today on 0121 326 7171.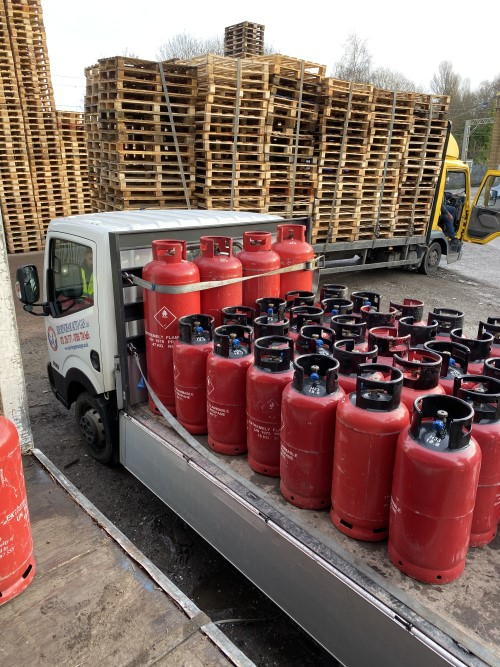 Head Office
Birmingham Autogas (Star City)
13 Cuckoo Rd
Birmingham
B7 5SY
United Kingdom






LPG & Filling Centre
Birmingham Autogas (Tyseley)
82-106 Speedwell Road
Tyseley, Birmingham
B25 8HH
United Kingdom






LPG & Filling Centre
Birmingham Autogas (Cradley Heath)
Forge Lane, Cradley Heath
Birmingham
B64 5AL
United Kingdom



© 2021 Birmingham Autogas, Bulk LPG Deliveries UK | By Sure Productions UK